Organe de presse

HOME

Droit Fondamental
Magistrates and police officers led by the rod of a vulgar blackmailer
Bruxelles, le 6 avril 2008 - Jacqueline de Croÿ
London has traced the telephone calls of a blackmailer to the magistrates, police officers and journalists who treated the majority of the files relating to the sexual exploitation children in Belgium, according to a source close to Scotland Yard.
Victims of harassing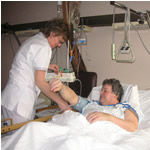 Marcel Vervloesem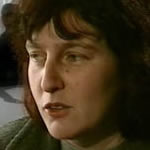 Regina Louf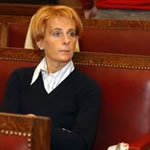 Marie-France Botte
Alain Fauvage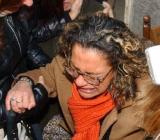 Maria Pia Maoloni
Submerged of files which pass by Belgium in all impunity, the British police was constrained to consider the question. It discovered with amazement that a blackmailer had contacted the magistrates who condemned Marcel Vervloesem, investigator of Werkgroep Morkhoven, the civil organization that brought the Zandvoort file to the authorities, by accumulating faults of procedure, as well as police officers in charge of the file.
A conversation between a judge and a blackmailer is enough to break all his sentences, but also requires that this judge answers of his conduct to the Higher Council of Justice.
Judge VAN CRAEN had the nerves to accept the mission of judging Marcel Vervloesem, whereas 18 years earlier, Marcel Vervloesem had started a scandal owing to the fact that this same Judge VAN CRAEN had granted on 11 Juanuary 1990, the adoption of Dutch teenaged boy to a 60 years-old paedophile and this, in full knowledge of his homosexuality. Marcel Vervloesem had obtained the intervention of the Dutch ministry of the Foreign Affairs to free the teen from the claws of Belgian justice.
This magistrate could thus not claim to be impartial, according to his mission. This is also enough to break the sentences and requires that Judge VAN CRAEN answers of his conduct to the Higher Council of Justice.
Scotland Yard found traces of information obtained by the band, as they introduced themselves in journalist's homes without their knowledge. These journalists had been selected for their good reputation and would have yielded under threats to write articles with information opposite to their sources, among which concerning the Regina Louf case. Other journalists have obviously been corrupted, to destroy the reputation of the people who were showing the paedo criminal networks, such as Marie-France Botte.
The facts make believe that the blackmailer could have ordered by these threats, three attempts at murder on Marcel Vervloesem. One of these attempts could have been ordered to a nurse, who has muddled-up medical files and injected him multiple overdoses insulin, whereas he was waking up from an operation of which he had only 50% of chance to survive it. She had waited three days to call the doctor, though he was falling into coma every evening.
The blackmailer uses a highly sophisticated and very expensive material, of which it is established that he could not acquired it in an honest way. He makes believe in threats weighing on children, by advising their parents each of their actions. He also threatens them of cabals assembled on the basis of confidential file, handled with an aim of destroying their career.
The Werkgroep Morkhoven invites Scotland Yard to follow the line of Marcel Vervloesem, who receives an amazing number of these telephone calls, to identify the authors. They will certainly have very interesting things to answer as regards as the protection of international paedophile networks.
This band is known of Werkgroep Morkhoven, which regarded it as a windmill, and does not understand that such good-for-nothings have managed to terrorize or corrupt the guarantors of the Belgian democracy. It only acts of vulgar hackers, most of them without education or spelling, depending on the minimum living wages allocated by the social services. They are known to bark as poodles, but run as rabbits as soon as they are exposed.
They are suspected of contacting the people ready to earn money by bold and vexatious prosecutions of several activists of child protection, to help them obtain serial miscarriages of justice, which can only be ended by the "Cour de Cassation", after years harassing.
Belgium is thus mainly held by blackmail, in priority to corruption. Nevertheless, there are crimes that exceed by far what any sort of blackmail may justify, such as accepting to become the essential accomplice to an attempt at murder or to provide a child to a paedophile network.
The Werkgroep Morkhoven has endured all these pressures, without ever yielding and ever giving up the fight. It has not been easy and we know how heavy it may be, but those who have accepted similar missions for the government while being unable to resist these blackmails, must change job or take the responsibility of the harm they have caused.
The Werkgroep Morkhoven and Foundation Princesses of Croÿ and Massimo Lancellotti have not sufficent words to thank Scotland Yard enough.'

* The Interpol inquiry has established a number of 93.081 criminal files in 20 of the 21 Zandvoort compact discs, and not 90.081. It acts of files and not of victims, whose exact number is still kept secret after 10 years.
Recommendation to the groups at the risk (magistrates, police officers, journalists, etc.)
Refuse any telephone call from people who do not name themselves and don't let them formulate their request.
Hang-up systematically the telephone when they call back and file a formal complaint to the police for harrassing.
Consider your computers as public televisions and your telephone communications as a radio transmission.

Editeur responsable: Fondation Princesses de Croÿ et Massimo Lancellotti - 10 Rue Faider - 1060 Bruxelles - Belgique - Droit de réponse: postmaster@droitfondamental.eu