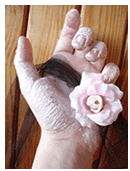 Els Deloof and Ronny Vandecandelaere, director and sub-manager of the prison of Bruges, chaired the disciplinary commission of Marcel Vervloesem. As he is imprisoned at the medical centre, only for medical reason, the regulation does not allow any sanction without the insurance of his attending physician that he can survive it. They thus waited for the holidays of Dr. Proot who protects him, to forbid him from all telephone contact and visit during one month, of those who had only eight days to dissuade him from a suicide presented by the press as "euthanasia". He is only authorized to see his daughter behind a pane. Those who are the closest to his heart will not be allowed to put their hands on his own, before they are frozen by death.
Marcel stopped all medication and continues to eat normally, what he can survive only until January 31 at most. He was imprisoned for crimes that he was physically unable to execute in waiting that the European Court of the Human rights judges legality do this. He exposed the Zandvoort file, embarrassing, due to its number of corruption evidence. He had expected that the Belgian authorities would isolate him from us at the end of his life and said on our last visit: - If you do not have any more a news of me, it will mean I am still here. I hope to avoid the normal sanction in this prison, which consists of being striped naked, feet and wrists shackled at the four corners of a bed. I will do all in my power to let you know what has happened to me. I count on you to make sure that I don't die in vain.
The medical centre of the Bruges prison does not ensure any doctor of guard, but calls the specialists of Hospital St John, according to their mood. The obstruction to the medical treatment these doctors prescribed Marcel, condemned him to the blocking of his kidneys, the destruction of two cardiac valves, to be chopped off flesh and bones caught by gangrene, then to an irreversible muscular atrophy. Chopped alive, with a cancer that gives him no hope of living long; each arbitrary sanction incites him to suicide. The prison has the obligation to require the opinion of the doctor, only when a sanction is decided by disciplinary council, but not when it denies the prisoner's rights.
Dr. Proot stormed that he would no more authorize the least fault. He had managed to convince Marcel to give up suicide, by giving him hope to survive his two next open-heart operations in human conditions. He ensured him that he would no more be shackled at the hospital, or exposed to the contempt of the public, or maintained awake by light 24 hours a day, as the prison had imposed him. He had opposed to an arbitrary sanction, which consisted in forbidding him any other visit to than his family when he would be at the hospital and obtained the same right for three extra groups of friends or supporters. He prescribed him an individual cell, of which he was to be able to leave eight times per day for his social contacts, including three times in the open air, vital for his health and to stimulate his living instinct. The prison then made a game of arbitrary sanctions so that Marcel changes his mind.
Ronny Vandecandelaere, who has the training of social worker, threatened him of sanction, if he did not manage to have removed from Internet a public inquiry on Dr. Van Mol management of the health care in prison, as well as the mention "attempt at murder", in reference to the continual encouragement of Marcel to suicide. In answer to a request for release on parole for health reason, Dr. Van Mol, the managing director of Penitentiary Health for the Ministry of justice, hid a suicide and six operations in emergency. He assures that Marcel can be treated in any prison, in spite of the opposite opinion of all the doctors.
The websites that expose the practices in the Belgian prisons were entirely scanned the day before disciplinary commission, showing the weight of the right to information. Since this mission is normally entrusted to the State Security services and not to penitentiary staff, the decision to press forward the suicide of eight days, belonged to the ministry of home affairs, as well as the ministry of justice, even if the implementation was entrusted to a social worker. He has tempted to commit suicide twice, each time following an arbitrary sanction. It just requested to do it again when Dr Proot would be on holiday, to make sure he would not save him.
Marcel never had any power of publication or censure on these websites. He asked censor as a favour, by panic under the threat to die stripped naked and quartered. We have then reminded him that the Belgian state has never held the least of its promises, even in writing. On the contrary, justice trapped him by promises, to get a copy of convicting evidences, and then freed the criminals he was showing without prosecution, but prosecuted him for having possessed the evidences. Consequently, his only chance to die in dignity was to refuse the censure, and if his death is inevitable, may it open the eyes of those who are too frightened to protest.
We call Stefaan De Clerck, new Minister for Belgian justice, to prevent this attempted murder. Marcel Vervloesem must be hospitalized, not in secrecy like the five preceding times, but according to the regulations of Dr. Proot and in respect of his rights of patients.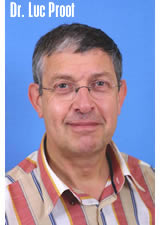 We invite him to destroy the system which makes it possible for his ministry to cover-up mental tortures of prisoners and obstacles to hospitalizations in time to save their lives.
We call upon any person likely to reach Dr. Luc Proot, so that he intervenes urgently, in order to demand the respect of his prescriptions, so that his patient may survive his holidays. We remind that Marcel Vervloesem has diabetes, a triple cancer, his blood no more produces red globules, 40% of his kidneys are destroyed, his pancreas is destroyed, two cardiac valves are destroyed, on standby for an operation, and he has a relapse of gangrene. He has disconnected his insulin pump and abstains from all medication (14 pills + antibiotics) since January 22, 2009. We ask Hospital St John to send in emergency the doctor replacing Dr Proot in his absence, to prescribe Marcel the psychological support he needs to convince him to live and make sure he does not die in prison.

CC: To all the services of Hospital St John of Bruges, which employs Dr Proot.